Look Inside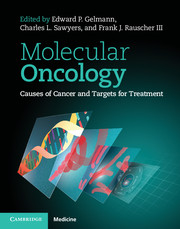 Molecular Oncology

Causes of Cancer and Targets for Treatment
Abizar Lakdawalla, Jeffrey Fisher, Mostafa Ronaghi, Jian-Bing Fan, Zsofia K. Stadler, Sohela Shah, Kenneth Offit, Donna G. Albertson, Daniel Pinkel, Thomas Ried, Marsha Reyngold, Timothy A. Chan, Edward P. Gelmann, S. Hanash, A. Taguchi, Paramita Ghosh, Yun Qiu, Ling-Yu Wang, Hsing-Jien Kung, Valsamo K. Anagnostou, David L. Rimm, Wolfgang J. Köstler, Yosef Yarden, Michael Pollak, Ying Li, Lopa Mishra, Arne Östman, Carl Henrik Heldin, Soheil Meshinchi, Derek L. Stirewalt, Karen Pulford, Fen Wang, Yongde Luo, Wallace L. McKeehan, Fabiola Cecchi, Young H. Lee, Donald P. Bottaro, Kevin D. Courtney, Lewis C. Cantley, Rosalyn B. Irby, Timothy J. Yeatman, Masura Katoh, Adrienne D. Cox, Molly J. DeCristo, Moriah H. Nissan, David B. Solit, Vikas Sehdev, Altaf A. Dar, Wael El-Rifai, Alexandra K. Gardino, Michael B. Yaffe, Hua Yu, Richard Jove, Michael D. Cole, Shira Anzi, Eitan Shaulian, Chuay-Yeng Koo, Kyle W. Muir, Eric W. F. Lam, Willscott E. Naugler, Michael Karin, Xinchen Teng, J. Marie Hardwick, Jody White, Nicole L. Moore, Margaret M. Centenera, Lisa M. Butler, Theresa E. Hickey, Wayne D. Tilley, Chenguang Wang, Xuemin Zhang, Richard G. Pestell, Yosef Shiloh, Byungchan Ahn, Tinna Stevnsner, Vilhelm A. Bohr, Errol C. Friedberg, Roger A. Schultz, Jerry W. Shay, Woodring E. Wright, Erik S. Knudsen, Ryan J. Bourgo, Elizabeth L. Gosnell, Jeffry L. Dean, A. Kathleen McClendon, Shun J. Lee, Benjamin F. O'Connor, Scott A. Stuart, Jean Y. J. Wang, Robert C. A. M. van Waardenburg, Mary-Ann Bjornsti, Milena S. Nicoloso, George A. Calin, Kelly Quesnelle, Jennifer Grandis, Karl Munger, Marshall R. Posner, Jill E. Larsen, John D. Minna, DuyKhanh Pham, Thomas A. D'Amico, Yoshiaki Ito, Yeoh Khay Guan, Allan Spigelman, Janindra Warusavitarne, Erin M. Perchiniak, Joanna Groden, Siong-Seng Liau, David A. Tuveson, Augusto Villanueva, Yujin Hoshida, Derek Y. Chiang, Josep M. Llovet, Kyle A. Furge, Bin T. Teh, Robert S. Svatek, Colin P. Dinney, Kaustubh Datta, Donald J. Tindall, Nancy E. Hynes, Gwen MacDonald, Grace K. Suh, Bryan T. Hennessy, Roeland Verhaak, Ji-Yeon Yang, Gordon B. Mills, Robert C. Bast, Jr, J. Wolter Oosterhuis, John Doorbar, Chang-Hyuk Kwon, Dennis K. Burns, Luis F. Parada, Shereen Ezzat, Sylvia L. Asa, Vandana Batra, Rebecca J. Deyell, John M. Maris, Rachel S. Darken, David H. Gutmann, Carter Van Waes, Yansong Bian, Clint T. Allen, John C. Morris, Zhong Chen, Ervin H. Epstein, Jr, Adina Vultur, Keiran Smalley, Meenhard Herlyn, James A. Fagin, Julio C. Ricarte Filho, Edward M. Brown, Andrew Arnold, Jo W. M. Höppener, C. J. M Lips, Koen Dreijerink, Lee Helman, Christof Schneider, Laura Pasqualucci, Riccardo Dalla-Favera, Kim L. Rice, Monica Buzzai, Jessica Altman, Jonathan D. Licht, Valérie Lallemand-Breittenbach, Hugues de Thé, Ido Paz-Priel, Alan D. Friedman, Francesco Bertoni, Francesco Forconi, Michele Dal-Bo, Antonella Zucchetto, Riccardo Bomben, Giovanni Del Poeta, Valter Gattei, Charles L. Sawyers, W. Michael Kuehl, P. Leif Bergsagel, Donald H. C. Macdonald, Andreas Reiter, Nicholas C. P. Cross, Ross L. Levine, Jeffrey A. Toretsky, Aerang Kim, Bryan C. Barnhart, Marco M. Gottardis, Matthew V. Lorenzi, Siyuan Zhang, Dihua Yu, Antonio Gualberto, Timothy Hla, Nasser Altorki, Vivek Mittal, Anne S. Tsao, Vassiliki Papadimitrakopoulou, Roy Herbst, Ping Fan, V. Craig Jordan, A. Robert MacLeod, C. Frank Bennett, Dario C. Altieri, Jean-Pierre Issa, Paul A. Marks, Tito Fojo, Susan M. Henshall, Andrew V. Biankin, Brian M. Alexander, Alan D. D'Andrea
View all contributors
Date Published:

December 2013

availability:

In stock

format:

Hardback

isbn:

9780521876629
Add to wishlist
Other available formats:
eBook
---
Looking for an inspection copy?
This title is not currently available on inspection
Description
Product filter button
The genomic era has allowed enormous strides in our understanding of the molecular changes that underlie malignant transformation. Mutations have been discovered that are critical drivers of large cross-sections of human cancers. These discoveries have allowed us to find drugs that target these drivers and make important strides in treatment. Genomics and high-throughput technologies have illuminated the complexity of cancer and the facility with which cancers adapt during their natural history. The field is evolving rapidly with new discoveries and new drugs reported monthly. This book is a timely foundation for understanding in context the origins of molecular oncology and its future directions. The content reviews available technologies for the analysis of cancer tissues and genes; summaries of key oncogenic pathways from a molecular perspective; the technologies, pathways and targeted therapies of a wide range of human malignancies; and new pharmacologic therapies that have a common mechanistic target.

Fully comprehensive: covers molecular changes in a wide range of human cancers, how these are analysed, and molecular therapeutic approaches
Demonstrates how basic research informs clinical practice and pharmacologic developments
High-quality team of editors and contributors recruited from some of the leading cancer centers worldwide

Read more

Customer reviews

Not yet reviewed

Be the first to review

Review was not posted due to profanity

×

Product details

Date Published:

December 2013

format:

Hardback

isbn:

9780521876629

length:

979

pages

dimensions:

282 x 225 x 41 mm

weight:

2.9kg

contains:

48 b/w illus. 317 colour illus. 91 tables

availability:

In stock

Table of Contents

Part I
Part II
Part III
Part IV. Pharmacologic Targeting of Oncogenic Pathways.

Editors

Edward P. Gelmann, Columbia University, New York
Edward P. Gelmann is Chief of the Division of Hematology/Oncology and Deputy Director for Clinical Research at the Herbert Irving Comprehensive Cancer Center and Columbia University Medical Center, New York, NY, USA.

Charles L. Sawyers, Memorial Sloan-Kettering Cancer Center, New York
Charles L. Sawyers is Chair of the Human Oncology and Pathogenesis Program at Memorial Sloan-Kettering Cancer Center, New York, NY, USA.

Frank J. Rauscher, III, The Wistar Institute Cancer Centre, Philadelphia
Frank J. Rauscher III is Professor of the Gene Expression and Regulation Program, Professor of the Tumor Microenvironment and Metastasis Program, and Deputy Director for Basic Research at the Wistar Institute Cancer Center, Philadelphia, PA, USA.

Contributors

Abizar Lakdawalla, Jeffrey Fisher, Mostafa Ronaghi, Jian-Bing Fan, Zsofia K. Stadler, Sohela Shah, Kenneth Offit, Donna G. Albertson, Daniel Pinkel, Thomas Ried, Marsha Reyngold, Timothy A. Chan, Edward P. Gelmann, S. Hanash, A. Taguchi, Paramita Ghosh, Yun Qiu, Ling-Yu Wang, Hsing-Jien Kung, Valsamo K. Anagnostou, David L. Rimm, Wolfgang J. Köstler, Yosef Yarden, Michael Pollak, Ying Li, Lopa Mishra, Arne Östman, Carl Henrik Heldin, Soheil Meshinchi, Derek L. Stirewalt, Karen Pulford, Fen Wang, Yongde Luo, Wallace L. McKeehan, Fabiola Cecchi, Young H. Lee, Donald P. Bottaro, Kevin D. Courtney, Lewis C. Cantley, Rosalyn B. Irby, Timothy J. Yeatman, Masura Katoh, Adrienne D. Cox, Molly J. DeCristo, Moriah H. Nissan, David B. Solit, Vikas Sehdev, Altaf A. Dar, Wael El-Rifai, Alexandra K. Gardino, Michael B. Yaffe, Hua Yu, Richard Jove, Michael D. Cole, Shira Anzi, Eitan Shaulian, Chuay-Yeng Koo, Kyle W. Muir, Eric W. F. Lam, Willscott E. Naugler, Michael Karin, Xinchen Teng, J. Marie Hardwick, Jody White, Nicole L. Moore, Margaret M. Centenera, Lisa M. Butler, Theresa E. Hickey, Wayne D. Tilley, Chenguang Wang, Xuemin Zhang, Richard G. Pestell, Yosef Shiloh, Byungchan Ahn, Tinna Stevnsner, Vilhelm A. Bohr, Errol C. Friedberg, Roger A. Schultz, Jerry W. Shay, Woodring E. Wright, Erik S. Knudsen, Ryan J. Bourgo, Elizabeth L. Gosnell, Jeffry L. Dean, A. Kathleen McClendon, Shun J. Lee, Benjamin F. O'Connor, Scott A. Stuart, Jean Y. J. Wang, Robert C. A. M. van Waardenburg, Mary-Ann Bjornsti, Milena S. Nicoloso, George A. Calin, Kelly Quesnelle, Jennifer Grandis, Karl Munger, Marshall R. Posner, Jill E. Larsen, John D. Minna, DuyKhanh Pham, Thomas A. D'Amico, Yoshiaki Ito, Yeoh Khay Guan, Allan Spigelman, Janindra Warusavitarne, Erin M. Perchiniak, Joanna Groden, Siong-Seng Liau, David A. Tuveson, Augusto Villanueva, Yujin Hoshida, Derek Y. Chiang, Josep M. Llovet, Kyle A. Furge, Bin T. Teh, Robert S. Svatek, Colin P. Dinney, Kaustubh Datta, Donald J. Tindall, Nancy E. Hynes, Gwen MacDonald, Grace K. Suh, Bryan T. Hennessy, Roeland Verhaak, Ji-Yeon Yang, Gordon B. Mills, Robert C. Bast, Jr, J. Wolter Oosterhuis, John Doorbar, Chang-Hyuk Kwon, Dennis K. Burns, Luis F. Parada, Shereen Ezzat, Sylvia L. Asa, Vandana Batra, Rebecca J. Deyell, John M. Maris, Rachel S. Darken, David H. Gutmann, Carter Van Waes, Yansong Bian, Clint T. Allen, John C. Morris, Zhong Chen, Ervin H. Epstein, Jr, Adina Vultur, Keiran Smalley, Meenhard Herlyn, James A. Fagin, Julio C. Ricarte Filho, Edward M. Brown, Andrew Arnold, Jo W. M. Höppener, C. J. M Lips, Koen Dreijerink, Lee Helman, Christof Schneider, Laura Pasqualucci, Riccardo Dalla-Favera, Kim L. Rice, Monica Buzzai, Jessica Altman, Jonathan D. Licht, Valérie Lallemand-Breittenbach, Hugues de Thé, Ido Paz-Priel, Alan D. Friedman, Francesco Bertoni, Francesco Forconi, Michele Dal-Bo, Antonella Zucchetto, Riccardo Bomben, Giovanni Del Poeta, Valter Gattei, Charles L. Sawyers, W. Michael Kuehl, P. Leif Bergsagel, Donald H. C. Macdonald, Andreas Reiter, Nicholas C. P. Cross, Ross L. Levine, Jeffrey A. Toretsky, Aerang Kim, Bryan C. Barnhart, Marco M. Gottardis, Matthew V. Lorenzi, Siyuan Zhang, Dihua Yu, Antonio Gualberto, Timothy Hla, Nasser Altorki, Vivek Mittal, Anne S. Tsao, Vassiliki Papadimitrakopoulou, Roy Herbst, Ping Fan, V. Craig Jordan, A. Robert MacLeod, C. Frank Bennett, Dario C. Altieri, Jean-Pierre Issa, Paul A. Marks, Tito Fojo, Susan M. Henshall, Andrew V. Biankin, Brian M. Alexander, Alan D. D'Andrea
Please note that this file is password protected. You will be asked to input your password on the next screen.
»
Proceed
You are now leaving the Cambridge University Press website. Your eBook purchase and download will be completed by our partner www.ebooks.com. Please see the permission section of the www.ebooks.com catalogue page for details of the print & copy limits on our eBooks.
Continue
×